Custom Window Treatments | Soft Furnishings
"Soft Furnishings" includes custom window treatments, custom bedding, cushions, pillows, and more. This service generally consists of (1) in-home visit and 1-2 studio follow-ups meetings. Measurements are taken, fabric selections made and you will be presented with one or more design options to suit your needs.
All products are designed by Christopher and custom made in our workrooms, with installation done by our professional installers.
In the past, blinds and shades were for considered only for functional purposes. Today's product selection offer many unique choices in features, fabrics colors and operating systems. While frequently combined with custom drapery treatments its not always necessary as they are a design statement all their own.
We carry Comfortex Window Fashions and the full Hunter Douglas product line.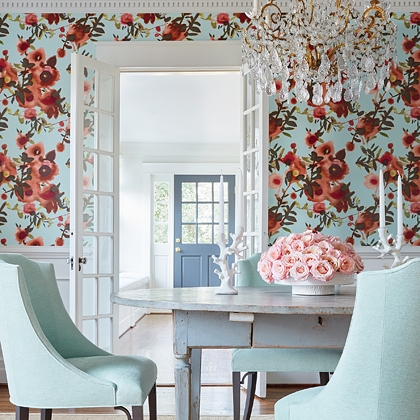 When used correctly, wallpaper is the perfect way to compliment any room and style, transforming your room into a total design statement! Whether on one accent wall or the whole room, wallpaper is a stunning way to make an impact in your design scheme. We have access to all the major designer papers, and we specialize in Thibaut papers with coordinating fabrics.
We have relationships with many local furniture stores and have access to many brands directly. In our studio we carry The MT Company.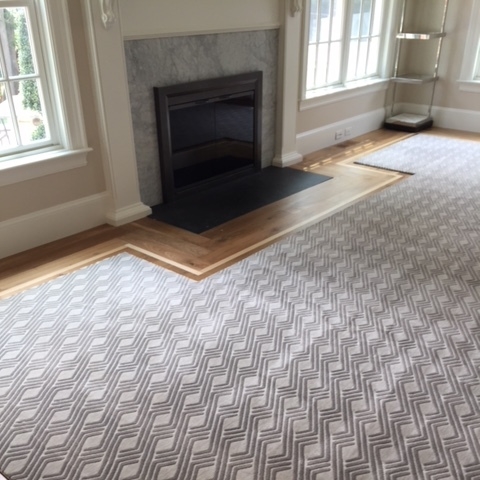 Rugs includes custom designs, runners, area rugs and carpeting. This service starts with a brief in-home consultation where we evaluate your needs. A follow-up is scheduled to be held either in the design studio or in your home, with recommendations and selections. Samples can be taken home for client review.